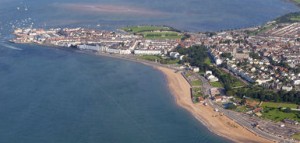 While we specialise in hog roast catering, we can also supply you with pretty much any meat you want at your function. Our machines are so versatile, they can cook chickens, lamb, fowl, even burgers, sausages and vegetables. When you ask us to cater for your event, we can supply whatever menu options your want; the menus you can see on our website are just a taste of what we can do. Want some gluten-free menu options? We can do that for you. Have some vegetarians coming to the party? We've got you covered. Any restrictive diets can be proven non-restrictive when you see our delicious starters, tempting main courses and yummy puddings. Just give us a ring or send us an email and we can show you just how easy it is to make great food for your guests, regardless of their fancy.  And if you want to have a go at cooking your own hog at your event, why not hire one of our machines? For your hog roast Exmouth event, we will deliver a hog roasting machine to you with a bottle of gas (no electricity is needed) and we can source you a hog too if you can't get hold of one yourself. Use it for an evening, a few days or even a month, and we will come and pick it up for you. And even if you're new to hog roasting, our machines are specially designed to be easy to use and cook a perfect roast every time. Detailed instructions come with each machine; soon you will be cooking like a pro. In fact, our machines are so easy to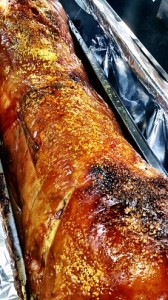 use and cook such perfect meat that many private caterers who hire one end up buying them!  So give us a call or send us an email, and let's get started making your hog roast Exmouth event a resounding success!
The seaside town of Exmouth is steeped in history, with a wide range of past occupants ranging from poets to pirates. At a recent hog roasting event, it was a real sight for me to see the beauty not just of the seafront, but the variety of buildings old and new all over the town. Victorian and Edwardian houses stand beside small cottages, and the promenade along the coast really makes the beach appealing. I was here to cater for a hog roast hire Exmouth outdoor event which was making the most of the sunny weather, at a small function building near the beach. I arrived five hours before the start of the gathering, and got to work.  The first thing was to set up the machine. This takes about ten minutes, and then the hog can start cooking. I had been allocated to a spot on the patio outside under a specially constructed marquee. The wheels and handles on the machine made moving it about easy enough, and I started cooking.
It's the sheer versatility of a hog roast that is helping our method of catering become ever more popular with private clients, event hosts and caterers alike. For one, unlike other catering options, you aren't committed to just one place for the entirety of your event. While large events require ovens and heating plates, counters and sometimes even full set up of canteens, with our hog roasting machines fitted with strong wheels movement is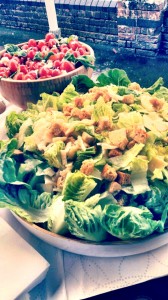 easy when it needs to be. And it takes a fraction of the time to set up and get cooking, and just as little time to clear away. Cleaning our machines is easy between each roasting; the stainless steel is easily wiped and all attachments are easily removed for a soak or individual clean.
For this hog roast hire Exmouth event, but also one of our most popular: simply, slices of delicious hot pork in soft buns with a good dollop of apple sauce. While the hog was cooking, I started making side salads and sauces from fresh and set them up near the machine along with paper plates and some plastic cutlery. The smell of cooking pork never fails to even make me hungry, so I wasn't surprised when guests appeared and gravitated towards me immediately. The sheer sight alone of a whole roasting hog turning on a spit is more than enough to set tummies rumbling. With that delicious smell wafting across the room or over the grass, it's no wonder that we often see lines forming by our hog roasting machines so early on at a venue.  After all the guests were full, I carved off all the leftover pork and left it out on plates for anyone wanting seconds. Then it was a case of simply and quickly packing up the machine and putting it back in the van. Sometimes the simplest things are the best.