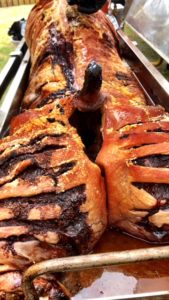 Sennen has a long and intriguing maritime history and is home to lots of nautical legends, not to mention the beautiful Whitsands beach. It is certainly a very atmospheric place to be and hosts a range of interesting events over the year. If you are involved in any kind of local event in Sennen or you have selected it as the enviable location for a special occasion or party of any kind, choosing the right catering option is always such a big decision because it can make or break any event, no matter how good the setting is. If you want the reassurance of hiring a catering company with years' of experience in providing creative catering solutions for many types of occasions in Sennen, along with the finest hog roasts on the Cornish coast, you will be very glad to make the acquaintance of the Hog Roast Sennen team.
So, what do we have to offer you that other local catering companies don't? A unique dining experience of one, which combines the best hog roasts around with vibrant locally sourced ingredients, and diverse freshly made menus that are guaranteed to go down a storm whatever the occasion.
Only The Best Hog Roasts Available In Sennen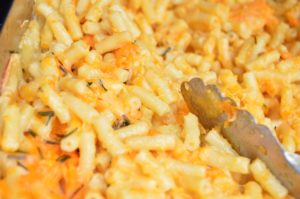 Here at Hog Roast Sennen we can treat you to an unforgettable outdoor dining experience in any location you choose, so that you and your guests can make the most of the seaside setting whilst also enjoying a superior menu that offers as much variety as you need. We can cater anywhere in this coastal location, whether you are hosting a large outdoor gathering or a more intimate indoor function in Sennen. We can also offer you a menu that meets the requirements of your budget, whilst also rising to the occasion where the quality of the food and service is concerned. If you would like to try a more varied spread, a different meat option or you require dishes tailored to meet certain dietary requirements, we can comfortably do it all.
Whatever your event catering needs are in Sennon, the Hog Roast Sennon team are capable of making your day even more special with our fantastic food, enticing menus and unbeatable customer service.