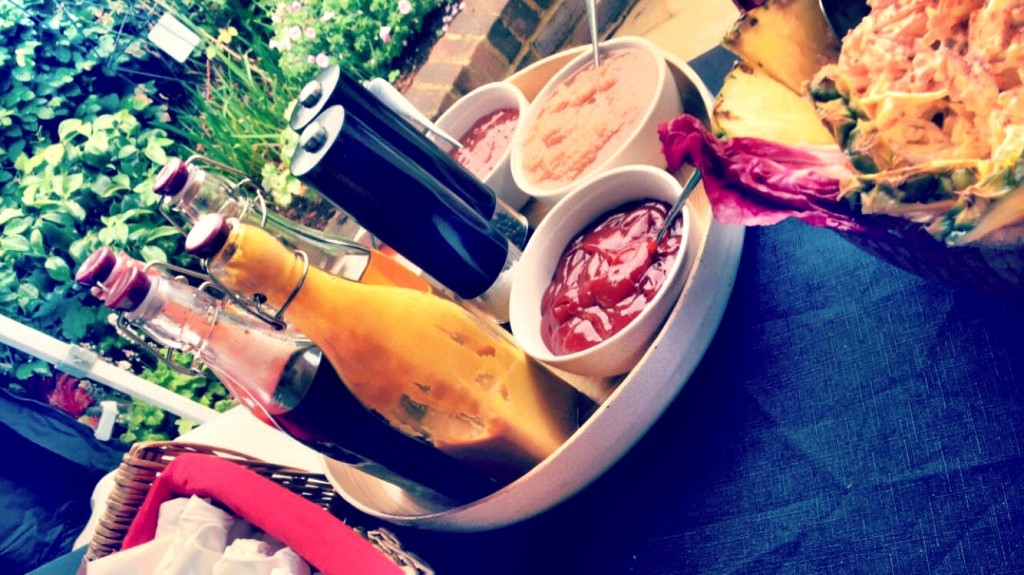 Spitting Pig Cornwall offers hog roast catering for private parties, corporate events and weddings. We work all year round and have a number of different catering teams to attend your event. We only use the top of the range spitting roasting equipment made specifically by Spitting Pig and is fully CE certified. We are a fully registered catering company with all the relevant NCASS and catering documentation. We considered ourselves to be experts in the field of hog roasting with over 15 years experience and by growing our own produce we can offer catering that is second to none and had become famous throughout Cornwall. So just give us a call or click on the contact us page and fill in the enquiry form and we will be more than happy to send you a personalised quote.
An Extensive Array Of Menus
Here are just some of the different food options contained within our menus. As with all our menus all of our produce is from the local farm shop and this includes:
Cornish Black Pigs – Pork from hand reared Cornish Black Pigs which are an extremely rare breed and produces award winging meat which is coveted by many professional chefs. In fact we often get requests from some of the countries top restaurant's for our pig because the taste is so unique. So when you order a hog roast from Spitting Cornwall you are getting that true Cornish taste that is desired worldwide.
Locally Sourced, Fresh Produce
South Devenish Cows – Rolled beef sirloins fresh from the local farm and cooked to your liking. The meat is organic and free range which produce happy healthy cows which make for the best meat
Cornish Lambs – All the lambs on the local farm are free range and because of the warm climate and rolling pastures the lambs can fully develop and produce some of the country's most tenders and juicy meat.
Cornish Pasties and Pies – we also make homemade pies and pastes from home which can be added to any one of our menus to add a true taste of Cornwall to any dish. We make a variety of different fillings from the traditional Cornish to the exciting new chicken tikka.
Salads and Vegetables – all of our salads and vegetables come home grown and are all organically produced so they have the freshest and full favour taste that adds an excellent accompaniment to our meats
Bread rolls – the bread for all of our events is freshly cooked from a local farm shop where we will collect them on the morning of the event so they are lovely soft and warmly for your party.
Deciding which catering service is right for you can sometimes be a difficult task, with many Saltash hog roast caterers have limited menu options and steep prices to go with it. Fortunately there are a handful of caterers out there who really don't hold back with menus and what we will cook, we're proud to be the best of those. Spitting Pig loves taking on and completing new challenges and that is why we're more than happy to not only offer a wide range of set menus, but also work with clients to create their very own bespoke menus!