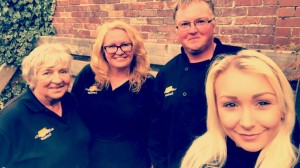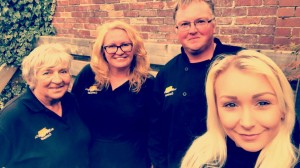 Hog Roast Torpoint has had the pleasure of catering in many venues over the years, and as we cater weddings, these are often in lovely, picturesque settings. Just recently, we were invited to cater a wedding celebration at Mount Edgecumbe House, which is in the small coastal village of Cremyll, near to Plymouth and we were blown away by the surroundings and the House itself. Mount Edgecumbe House is more than 600 years old and it's set in gorgeous grounds that overlook Plymouth Sound. It's a truly romantic location which offers multiple options for civil ceremonies, including outdoors in the Summer House, and there are two venues for the reception itself – the Orangery and a modern glass marquee in the Earls Garden. If you're planning your wedding in this area, it's a no-brainer if you're looking for a dream day among historic buildings and with amazing views for your photos.
With 100 guests to feed on the day, Hog Roast Torpoint was asked to cook our fantastic Southern Slow Roast Menu, which features three marinated meats of your choice, from a possible five, and four sides from a possible seven. It's a great way to feed varying tastes and even includes a vegetarian option if preferred. We always ensure special diets are catered as long as we know in advance, so you can be sure that all of your guests are well-fed on your special occasion.
For this wedding reception, we would be cooking the chosen meats of chicken, beef and lamb, which would sizzle away for hours before being carved and served on real crockery. These would be served alongside corn on the cob, sweet potato wedges, a green leaf salad and our homemade coleslaw, as well as fresh, floury bread rolls and a selection of sauces to complement the meats, as well as our usual condiments.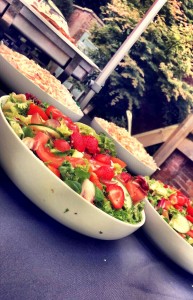 Our Hog Roast Torpoint Head Chef Charlie and his team arrived hours ahead of the food service on the day and after setting up our equipment, got on with roasting the trio of meats. Several hours later and we had produced some lovely looking dishes and the bride and groom and their guests were invited to dig in to satisfy their hunger.