Wanting to find the best hog roast in Cornwall? Then look no further! The Spitting Pig only use the best free range Cornish pigs, if you are looking for the best tasting hog roast in Cornwall, then it all starts with the quality of the pig. A hog roast is perfect for any occasion both formal or informal, with our range of specially designed menu's you will find the right one for you. We range from a traditional pig in a bun in a local garden party to a fully catered wedding with a formal sit down dinner, both come with the same great professional service and the aim for us to have left leaving your guests very happy, full and amazed at what great flavours they have just experienced.
Have a look at our menus page, this is a great place to start if you are unsure about your requirements for your next event as we put loads of details, ideas and pictures of events that we have attended so you can really start to visualise how your event will look. You may even visualise it so well you start to get hungry! So please feel free to get a look around and get in touch if you have any questions or would like a personalised hog roast Conrwall quote.
Hog Roast Cornwall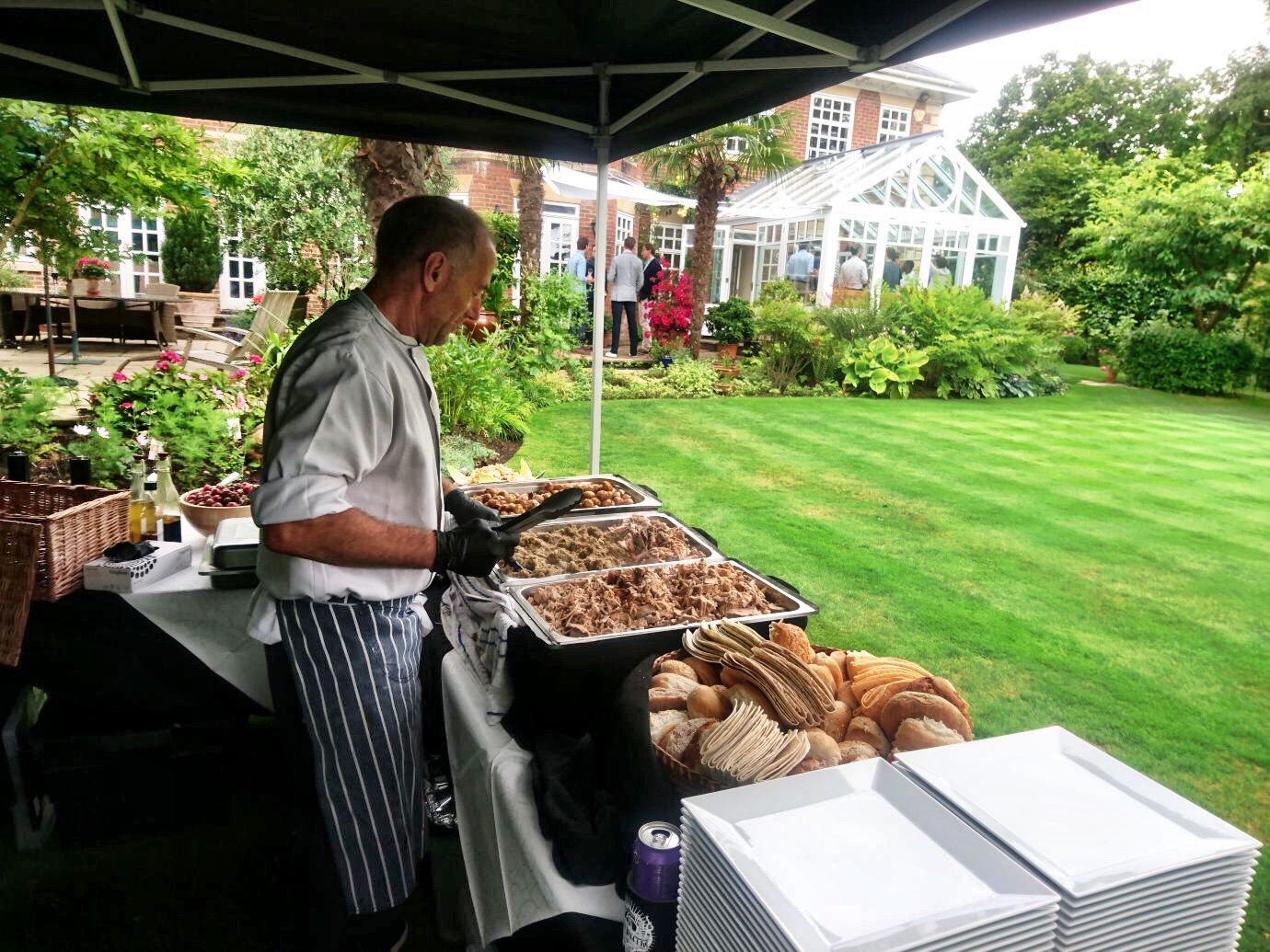 With our elite machines on deck you can imagine our catering service is up there with the best. In fact, it's at the top, better than the rest. We've developed a combination or professional chefs, waiters, machines, work ethos, expertise and a source of the finest local St Ives hog roast produce that puts us comfortably beyond reach of other companies. Everyone wants to run a well loved and financially successful catering business but most people are unwilling to put the effort in, or don't even know the first thing about catering or business. We have the expertise, the passion and the drive to succeed, not only do we have it, we've done it. For years now we've held the hog roast catering throne, with little in the way of legitimate competition for it. Spitting Pig employs only 5 star machines and staff members, to guarantee that when you cater with Spitting Pig you're getting some real bang for your buck. We all know how life can be, often stressful and sometimes dull, with work and family now and then getting on top of us. We saviour and anticipate the few dates on the calendar where we have an excuse and justification to break the norm and really enjoy ourselves.
We Specialise In Delicious, High Quality Hog Roasts
Are you interested in having a hog roast in Cornwall but not sure whether it's right for you, or the occasion in question? Worry not, the history we have should answer your doubts. Spitting Pig has been in existence for decades or now and in one way or another we've catered for them all. We've catered for professional sports team whether football of rugby, we've catered for British and foreign royalty, we've catered on many occasions for celebrities, and most importantly we've catered for you, the normal British citizen. As well as catering for everyone and anyone we've also worked most occasions under the sun – Weddings, anniversaries, christenings, eids, business functions, meetings and office parties, Halloween, Christmas, New Years, Bonfire Night, summer barbecues, sports games, charity fund raising, music festivals, university open days, graduation days and plenty more beyond that. We could list off every occasion we've catered for but we'd run out of web space or put you to sleep by the end. It's safe to say that no matter how obscure or different you think your event is, we've probably got direct experience catering for the same if not something very similar. Hog roasting goes down well at any event and our large selection of customisable menus puts us in a position to cook great food for everybody, even for people who don't eat pork or meat on the whole.
If you're interested in hiring or buying equipment for your event, take a look at our dedicated Hog Roast Machine website where you can get all the latest and best quality pig roasting machines. Get in touch to find out more.
[peekaboo]
[peekaboo_content]
It's often asked of us how we manage to create such delicious food and the answer to that question is quite a long one. There are several reasons for why our food tastes as good as it does. To start with, we put the effort in. There's nothing surprising about that, it's expected of us to put in effort, but the food we cook standards apart because so many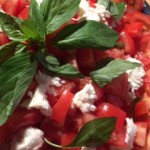 caterers don't! It's a competitive world out there and many of the successful catering businesses are run not by chef or people passionate about their catering, but by entrepreneurs and out and out business folk whose only concern is profit and profit alone. While I could never say that profit doesn't matter to Spitting Pig – we all need to eat after all – it certainly takes a back seat to my unbridled passion for good food, and hog roasting more specifically. When you run a business or service with passion and expertise in hand you've won half the battle. Equally or arguably more important is the tools and resources I have at hand. Because of the local and communal nature of Spitting Pig Cornwall, we're able to locally source fresh and ethically farmed (so raised on real food, in real space, on real natural land) animals. It's to be expected that many companies will cut quality corners to increase their profit; we're in a blessed position where we can comfortably afford to use the finest ingredients that are available to us on the market. Building real relationships and friendships with clients is something I'm always keen to emphasise and through that business philosophy I've come to be friends with many a local farmer – as they say it's not what you know but who you know and I know a lot of farmers who discount me a pretty penny on their produce.
Are you in need of a Launceston hog roast catering service but struggling to find a reputable company that cater for reasonable prices? You've landed on the right website, as Spitting Pig Cornwall are established in Cornwall for award winning food that won't leave you bankrupt when the day is over. Our spit roast machines are in a class of their own and we employ only the finest produce and chefs, to guarantee that not only will you be happy with our Truro hog roast catering service, but you'll also never come across another who are as good as we are. There's no easier or more entertaining and enjoyable way to cook and feed people than a Bude hog roast, hog roasting at its core depends on good all-natural food, you simply can't cook junk or additive based chemical 'food' with a spit roast machine – Instead you need real produce with real quality. The simplicity of it all promotes the use of nothing other than the best produce, cooked from scratch. But we also know that pig sandwiches, however tasty, only go so far, so we created our own unique spit roast machines that also double up as a traditional multi-oven so we can cook side dishes, vegetables, canapés and also a flame grill as part of the machine so we can also barbecue meats like beef burgers and sausages. So what exactly are you getting with our catering service?[/peekaboo_content]