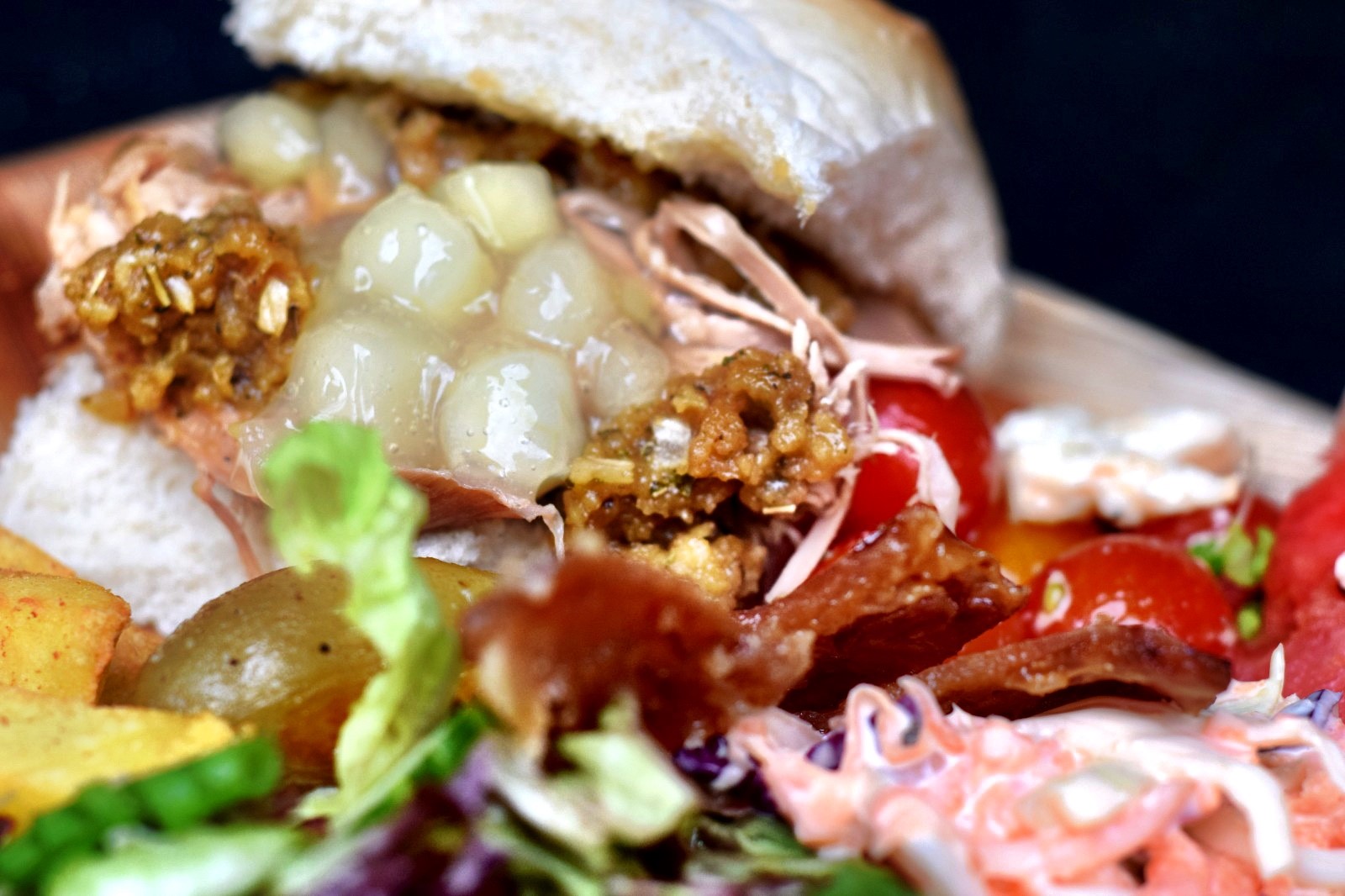 So what's the attraction of working as a hog roast caterer in Bideford? In a nutshell the attraction of working as a hog roast caterer here in Bideford is the magical combination of being able to serve a fantastic product to lovely people who fully appreciate the quality of the product we supply and to be able to do so in such an attractive location. When it comes to hog roast, Bideford people want and expect the best and that is exactly what we are able to provide them with. We know that we've got an excellent product. It stems from a mix of the finest locally sourced meats expertly prepared by our experienced staff using the ideal method; namely the time honoured process of spit roasting to bring out the very best of the meat. For hog roast Bideford customers know that we're the experts and they trust us to deliver the goods.
As a location the little white town of Bideford is pure picture postcard stuff. For those who don't know the town, it's a pretty port on the estuary of the River Torridge here in North Devon. That's not to say that the town is set in aspic though – far from it. There's an active fishing industry based in Bideford and the town's got around 17,000 inhabitants. There's no denying that we get our fair share of visitors – many of whom anchor down in the town or the surrounding area in order to explore further a field. For them a big draw is the South West Coastal Path which runs through the town and from which it's possible to follow the course of the North Devon Coast. This is great for us as it means more potential customers to sample the delights of our delicious hog roast. It's the people who live here in Bideford though who make us what we are and who can rely on us to continue catering to them with our world beating hog roast. It's certainly true that the people in Bideford know how to celebrate and the town is renowned for it's legendary New Years Eve celebrations which feature traditional revelry, fireworks and spectacle which bring people flocking in from surrounding villages and indeed from the world over. We love being a part of the people's celebrations here in Bideford – whatever the occasion. Our hog roast is not only a taste sensation, it also looks great and smells temptingly fantastic when it's being prepared too.
Leaders In Our Field in Bideford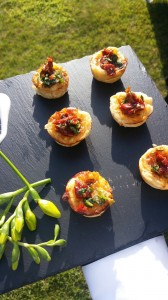 When a spit roast is on show it's exactly the sort of conversation piece to get the party going, as we see time and again when catering for our customers here in Bideford. This is true for all engagements – whether it's an intimate party for a few friends and family to a big business event or wedding, we cater for them all with our supreme hog roast here in Bideford. There is, it has to be said, an element of showmanship in many aspects of cooking and we're not ashamed to admit that this is very much the case with spit roasting. We find here in Bideford that it's one of those things that people often want to have a go at themselves and it's something we're proud to be able to make happen. For hog roast hire Bideford people know to come to us. We supply all the gear our customers need to be able to present the hog roast themselves. Sometimes they've sourced their own ingredients and again, that's no problem as we offer machinery only deals. In fact, for pubs and other establishments here in Bideford looking to hire over an extended period we've got great deals available. It's certainly the case that for hog roast hire Bideford businesses and individuals alike have come to regard us as the experts. Doing it yourself is one thing though, but more often than not what our customers here in Bideford are looking for is not just great food but top service as well. They want us to look after their guests and that is exactly what our dedicated staff are here to do. Perhaps nowhere is this more evident than at the weddings we cater for. Couples are lucky here in Bideford in that there is plenty of choice for wedding locations. Wherever they choose, we work closely with our wedding customers to ensure the perfect menu for the perfect day. Whatever the season and whatever the occasion, it's a pleasure to be able to cater to the people of Bideford.