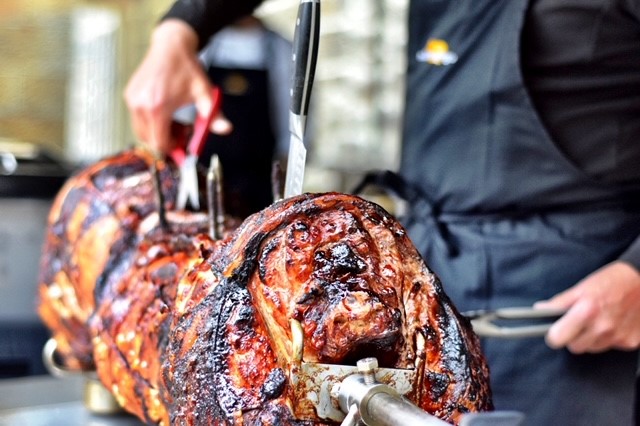 If you're on the lookout for the very best hog roast in Cornwall, you've come to the right place. Here at Hog Roast Bodmin, we are experts in the catering industry and are on a mission to give you the finest-tasking pork you have ever eaten. Hog roasting is ideal for both informal and formal events, in any setting. You can choose from a traditional hog-roasted sandwich coated in delicious homemade apple sauce or opt for a much more sophisticated sit-down meal for events such as weddings or corporate functions.
One of the reasons why we are extremely popular with customers is that we're completely adaptable to fit your needs. If you have a certain vision in mind and are hoping that we can meet it, simply let our Hog Roast Bodmin team know the details and we will do everything possible to make it happen. Our equipment is gas-powered, meaning we can set up both indoors and outdoors and in any space available.
Choose Your Own Menu in Bodmin And Feel Free To Adapt The Ingredients!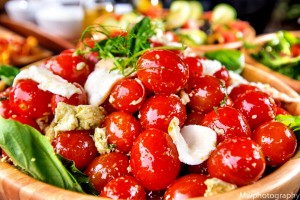 What's more, you have the freedom to select your own menu to fit your preferences. If pork isn't quite your cup of tea, we have a vast number of other options on our menu that may be more suitable. You can choose any other meat, including chicken, beef, fish, lamb or duck to name just a few; however, we can source anything that tickles your fancy. What's more, we understand that some of your guests may have specialist dietary requirements, so we offer vegan, vegetarian and gluten-free menus. Despite this, all our menus can be tweaked down to the most minor of ingredients, to ensure you're 100% satisfied with your meal.
We pride ourselves on excellence and therefore, we only source the very best meat and ingredients from recommended local suppliers. A great-tasting hog roast starts from the quality of meat provided, which is why we only use free-range meat and ripe vegetables from farmers.
If you're keen to find out more about Hog Roast Bodmin, please get in contact today!