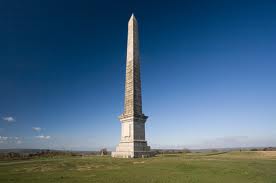 Hog roast Bodmin! Yes, that's a phrase that has a certain ring to it, don't you think? It's our dedicated mission too: Hog Roast Bodmin. Picture the scene: you're at home or at a special function with a backdrop like Lantydroch House… The intoxicating aroma of your very own golden hog wafting through the buzzing crowd of curious and hungry diners, all gathered around the revolving feast as it sizzles it's way to perfection under the watchful eye of our professional chef. A truly spectacular and memorable way to entertain your special guests. Sounds a bit over the top, you think? No way. For over twenty years we've been busy providing the best hog roast Bodmin has ever seen. No small boast… but the team here at spitting pig are very proud of the genuinely enthusiastic feedback we keep getting from satisfied (and sated!) happy customers. We know that with any spit or hog roast Bodmin and it's busy inhabitants expect the best; it's what they have come to expect and deserve. Whether it's a small family gathering or a post festival crowd we have catered to them all at one time or another. Bespoke, unique dining experiences are what we do, but it's what you think that matters.
Got a special occasion looming on the horizon? Maybe it's a family milestone or perhaps a corporate function that will blow your colleagues away and help clinch that all-important contract? Being flexible is key to our operation. Our Event Planners work carefully to ensure you don't have to worry about the little details – from the initial meeting to clearing up after the event – because we take care of all that, leaving you to relax and enjoy quality
time with your guests.
With six extensive menus from which to choose we're pretty confident we can satisfy even the most demanding palate. Using organic ingredients our teams of chefs and waiting staff will ensure that no-one goes hungry! Concerned about vegetarian guests? Quite right. Why should they miss out? Well there's no danger of that because we can organise a bespoke spit roast for them too. All this, remember, complemented by our delicious range of speciality sauces (The recipes are top secret – shhh!) and fresh bread all prepared on the day. Then a variety of melt-in-the-mouth succulent meats gives your guests even more choice over and above the sensational hog itself. Crispy, crunchy crackling and tangy apple sauce – unbeatable.
We've run events indoors and out and at all times of the day and night. With our self-contained lighting system and gazebo covers even a change in the weather won't put a dampener on the party mood.
For the more adventurous hosts we can even provide the equipment and you can run the roast yourself. With a little expert guidance and know-how from our chef you'll produce your very own time-honoured classic with a modern twist. An amazing hog roast Bodmin will be talking about for ages … or until the next time!