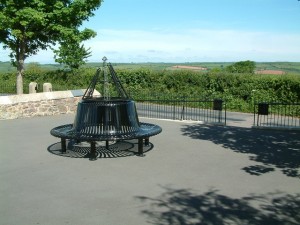 We believe that hog roasting is making a real comeback, and our growing client list is testament to that. Nothing beats the sight of a full roasting hog turning slowly on a spit to bring a touch of theatre to your event! We offer only the finest food and catering options, and are very proud of our glowing reviews. So when we started getting requests to cater for smaller towns, we were not surprised. For your hog roast Crediton event, we can deliver something really special to your day with great food and great service.
We are pleased to be supplying this picturesque but lively town with some excellent catering options, for events big and small and with a wide range of options. At Spitting Pig, we take care of everything; menus, staff, front of house – excellent food and well-trained staff. While we do offer full catering packages, we also hire out our fantastic hog roasting machines to private caterers and even to hosts of their own events. Quite simply, having a whole roasting hog cooking perfectly over a specially designed machine looks a great deal better than that barbeque rusting in the corner of your garden. For hog roast hire Crediton,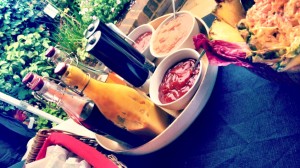 we deliver the machine to you when you want it and take it away when you're done, it's that simple. Whether you choose our spit roasting or pan roasting machine, you are guaranteed an easy cooking experience with our detailed instructions and simple to use machine. And if you need to move the machine for any reason, ergonomically designed handles and wheels make your hog roast easy to pull around.
Recently, we were contacted by a private caterer in Crediton who was interested in actually purchasing one of our hog roasting machines, after hearing that ours were the best. We recommended that he hire one for a few days to really get a feel and see for himself exactly how much attention a hog roast would garner. We delivered the machine to him with a bottle of gas; he was able to source his own meat, but if you hire one of our machines and need us to provide the hog, we can do that for you. Sourced from local and organic farmers, you can be assured of the best meat every time.
We were contacted just a few days later, before our agreed hiring period of a week was even finished. Our customer had taken his hog roasting machine to a car boot sale in place of his usual burger stand, and was blown away by the results. Really standing out amongst the stalls selling greasy burgers, the sight of the full hog turning on a spit drew in so many customers that he was packing away long before he was used to.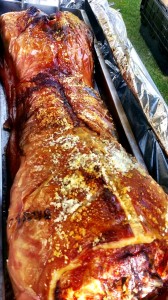 For the next few days with his hog roast hire Crediton job, he tried some of the different attachments supplied and cooked multiple chickens, beef and lamb. Given that these are so easy to attach and remove to clean, one day he was able to cook beef in the morning and chicken ready for the evening. With a hog roasting machine, you deliver your customers something very different and very delicious, fresh, unprocessed and nutritious. It's no wonder he bought the machine right away!
Regardless of whether you hire a machine for yourself, want to buy one, or hire our staff and menus for a big event you can be assured of excellent customer service. When you are choosing your menus for a big event, let us know of any changes you want to make. Our menus are just a taste of what we can do, and we are always more than happy to make any changes to your liking. And if you want to just hire the machine and a chef, let us know if you want any buffet food to be made for you fresh on the premises, just let us know.
Send us an email, or pick up the phone today and get the wheels rolling. We will be pleased to make the catering at your hog roast Crediton event something fantastic.