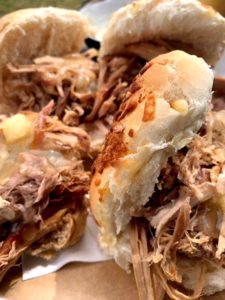 While our lovely Cornish market town is renowned for Flora Day, where we welcome in the season of spring, there's so much more to be found in Helston and certainly much more than first meets the eye. In early May each year, visitors are captivated by our flowery festivities that are thought to date back to pagan times, when our community bands together to fill the streets with processions and re-enactments, set up the fair in Coronation Park and, of course, dance the day away, weaving in and out of houses and buildings and along the lanes for the Helston Furry Dance. It's merrymaking at its best and Helstonians will surely testify to that.
Nevertheless, every other day of the year in and around Helston can be just as fun and exciting too, whether you fancy a visit to Helston's railway or museum, a trip to Flambards or a dip in the sea and a stroll on one of our gorgeous nearby beaches. Plus we have lots of places where you can enjoy great food and drink, whether it's for a special occasion, to treat the family or for a cheeky takeaway. And if you happen to be a local who's planning a party or event in the area, our very own Hog Roast Helston can be just the ticket to tickle the taste buds of your guests with delicious food, and not just the hog roasts that we're famous for.
The Best Hog Roasts In Helston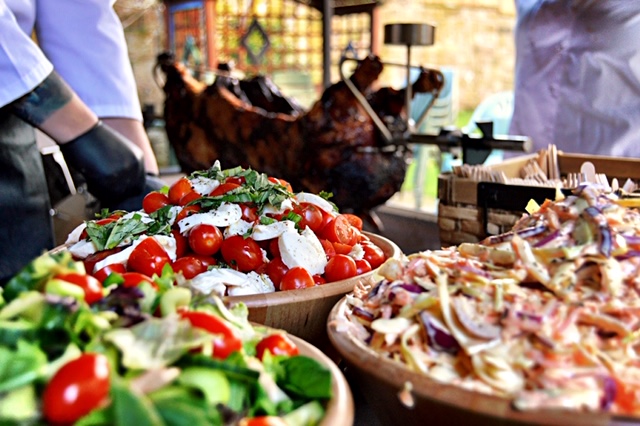 When it comes to treating your guests, you need to keep in mind their wants and needs, and for a long time now, Hog Roast Helston has made sure to cater for many differing personal tastes and diets, for functions held both locally and further afield. We offer spectacular centrepiece hog roasts and superb spit roasts, amazing standalone menus like our Loaded Fries and Southern Slow Roast, tasty homemade options for vegans, vegetarians and those with a gluten intolerance or allergy (and we cater for many more special diets too), and we can also provide multi-course menus and plenty of starters, desserts and sides if required. We really do offer something for everyone so why not let Hog Roast Helston make your next special occasion go with a swing!