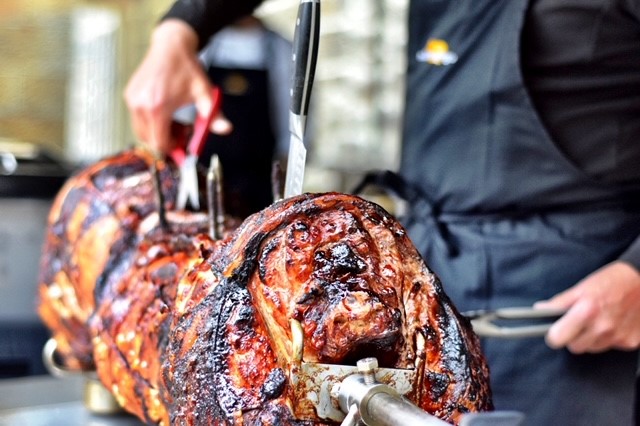 This pretty town surrounded by rolling green hills and moorland is an idyllic destination for all manner of relaxing events away from the hustle and bustle of busier towns. Whether you have chosen a venue that benefits from lovely countryside views or an outdoor setting that puts you right in the heart of the countryside, you need a local caterer in Ivybridge who will produce food that is on the same level as the setting.
Having an outdoor event or hosting your party in a more rural location in the Ivybridge area doesn't mean that you will have to compromise on the quality or creativity of the catering for your guests. Here at Hog Roast Ivybridge, we offer a harmonious balance of supplying the finest hog roasts in Ivybridge, alongside varied modern menus that cater for all events, tastes and budgets. What's more, we have the scope to cater in any outdoor setting at an optimal level without the location we are catering in limiting the type or volume of food we can produce.
Unbeatable Hog Roast Catering For Any Event In Ivybridge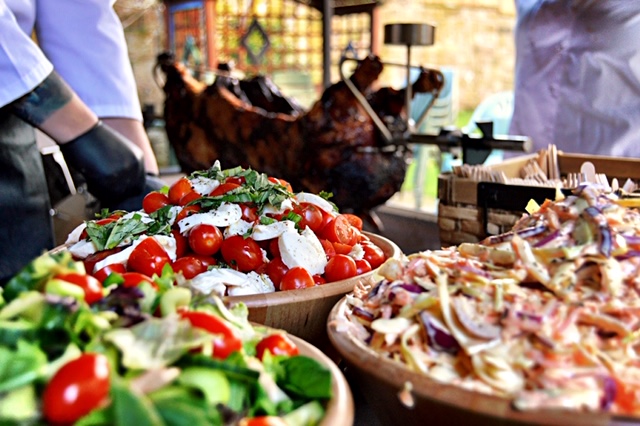 Our hog roasts are the dream outdoor treat for any large or small event, creating a sociable ambiance as everyone gathers around to watch us in action as we prepare our hogs on-site, and resulting in some fantastic hot food that can be freshly prepared in the open air for any number of guests.
Hog Roast Ivybridge's  style of catering goes way beyond rustic and informal dining too. So if you need catering for a special occasion or a more structured formal event, we are bound to have a catering package that fulfils all of your wishes.
We can provide tailored catering packages for weddings, corporate entertaining and private parties of any theme or style in Ivybridge and we will follow all of your requirements to the letter when designing and preparing your menu. We can provide both buffets and fine dining menus, which can include table service and a canape welcome reception. We also supply alternative meats and vegetarian and vegan dishes, ensuring our food is suitable for everyone.
Hog Roast Ivybridge are the local catering company who can provide you with everything you want for your special day with freshly made food and the best hog roasts in the area for any occasion in Ivybridge.