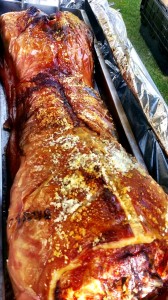 Hog roast Par are here to offer you a very different style of catering for your next planned function, from large events to more intimate ones we are the catering firm for you with a taste of traditional cooking but with our modern twist of top quality chefs and cookers to cater for your every need. We take hog roasting to the next level and we always give the best service to all our customers, we want to bring hog roasting to your event with tasty meats cooked just right to your taste. The local area has some fantastic produce ready available to us and we want to share the quality meats that we always use with our hog roast cookers, if you have a contact that you use and you can supply your own then feel free, you can just rent one of our cookers and do the cooking yourself as they are really simple to use yet they keep the amazing cooking up to standard, the best in the business.
Hog roast hire Par have a fantastic rental plan and we will deliver the cooker at your chosen event venue and we will give you a demonstration of how to get the best out of one of our roasters, our staff have knowledge and full training with the cookers and are experts in this particular field of cookery, we only employ the best to ensure you also receive the best catering experience possible. Hog roast hire Par really do deliver on all fronts and is the perfect way to cater for large parties where providing everyone with good food is hard to do, well not with a traditional hog roast banquet where no one goes hungry, our honey roasted pig will feed up to one hundred guests easily and with no need for seating plans and such as it is nearly self service, we eliminate extra problems that can occur during events that require catering. We leave other firms standing when it comes to originality and service and with amazing food to boot its a sure winner with even the trickiest eaters as we offer side dishes of fresh salad to accompany your chosen produce whether that be pork or another meat of choice from our delicious menu.
Range Of Menus At Hog Roast Par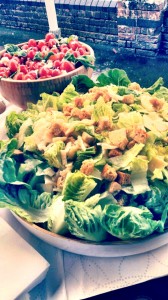 Hog roast Par have a wide variety of produce available and we specialise in roast classics just like you used to have on a Sunday with lamb being one of most popular choices we also have a white meat alternative with chicken and turkey being a great choice for smaller functions or as a side order to our pork, we can cook game too as well as other top produce, fish is another one for our roasters with a wide selection at our fingertips make sure you take advantage, fish is a good choice for weddings and other events with a classier nature but its entirely up to you what we cook, if you have a specific request for a certain type of produce we have not mentioned then just contact one of our team they will gladly help with any queries. Beef is another tasty meat that is simply made for roasting and slow cooking, the tastiest ribs and rump cuts where the meat just melts in your mouth, one of the best ways to cook it and you can really see the difference in texture and how moist the meat actually is as some cooking methods dry the meat out and makes it tough to chew well not with our top of the range ovens.
We also have vegetarians covered with fresh salad dishes and potato dishes so no one will go hungry at one of our hog roast suppers. We also cover small family events like barbecues and our cookers can fit in to even the tightest venue and can operate indoors as well as out so if rain spoils play we can easily move things inside as our roasters are nearly smoke free and self containing again we eliminate the problems so you can enjoy the perfect day whatever the occasion. Hiring a hog roast cooker with chef is not that expensive either we are very competitive with our rates and can compete with the local catering firms so give us a call and get a quote today, you might be surprised at our prices, especially for the standard and quality of service and food provided, one of our team is waiting for your call now.