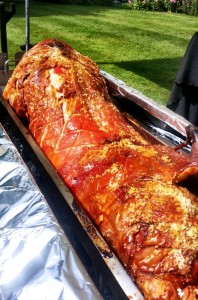 When the sun is shining and the temperature is nice and warm there's only one place to be – the beachy beauty of Cornwall's Polzeath! This humble seaside village just got even better though as we here at Hog Roast Polzeath offer up our exceptional, unique, and stylish catering services for your most heralded events in the village. Yes, with Hog Roast Polzeath you can enjoy event dining quite like you never have before, with specialist hog roast cooking made fresh in front of you at your event in all its wonderful splendour.
We have been catering to events for well over 20 years now and believe us when we say event dining doesn't get much better than the pristine hog roast! Proper event dining should always be more than just a quick meal chucked onto a plate, after all. It requires grand ceremony and spectacle to it along with unique and quality tastes – all of which the hog roast handily provides!
Our speciality hog roasts bring a different type of quality to proceedings as we look to the simplicity and brilliance of traditional hog and spit roasting. Early on we decided to strive for something more than was on offer in the market by building out our own range of hog roast machines to allow for a better level of quality that we were seeing elsewhere. Thanks to our efforts Hog Roast Polzeath is now one of the nation's best for event dining, so get calling for your space today!
Polzeath's Premium Pork's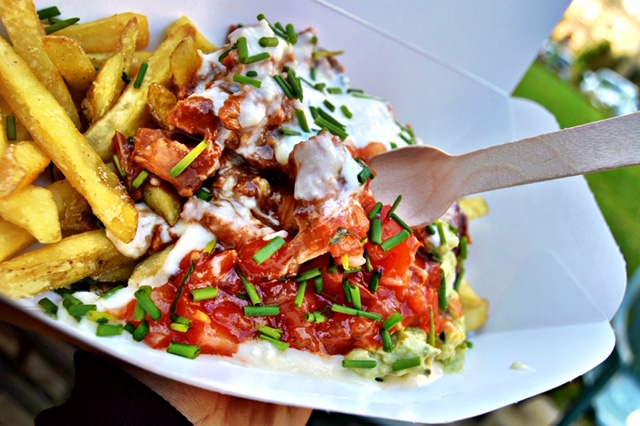 This is premium dining without the premium cost. Hog Roast Polzeath has gone to lengths to source the best pigs and ingredients around the area and bringing costs down to ensure that everyone can enjoy the incredible tastes of our special dine in experience. This is event catering that values its guests as we work always to meet your exact demands and needs with little fuss.
Whether it is your wedding reception, for corporate hospitality, a private party or otherwise, Hog Roast Polzeath has all you need for a special day of fine dining, fine service, and fine enjoyment! So don't delay today – call Hog Roast Polzeath now and bring a special experience to your next event!