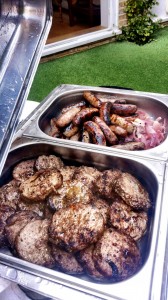 Whatever the occasion, Sidmouth will help to create some great memories and you can make your event in this traditional seaside town even more interesting with a hog roast. Sidmouth is the perfect spot for hog roast catering. What better way to celebrate the town's traditions and join in with the lively atmosphere than by tucking into some succulent hog roast. A hog roast Sidmouth event is a great way to bring family and friends together and give them a truly enjoyable evening.  Of course, there is also the option of hiring a machine for those wishing to have a go at being the ultimate host. Hiring a machine is a great way to get a feel for hog roasting and you get the chance to give your guests great food and entertainment in the process. You can even be provided with assistance if you need it at for your hog roast hire Sidmouth event.  Sidmouth is a location that enables its locals and tourists to really relax and with a hog roast event, you and your guests will have the chance to really appreciate this idyllic location whilst breathing in the scent of roasting meat. There is no better way to celebrate a special occasion than by tucking into a delicious hog roast and you can even create a hog roast buffet for more informal occasions. Your hog roast Sidmouth event can include a buffet with sandwiches and sauces or a gourmet meal if you are planning something just that little bit more special.
The Best Hog Roast In Sidmouth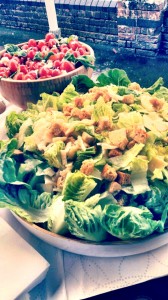 Hog roast catering has now become extremely popular, not just because of the great food but also because you are given the chance to wow your guests all by yourself. Hog roast hire Sidmouth enables you to provide your guests with entertainment in a lively location. Not only is hiring a machine affordable, it also gives you the chance to hold a selection of hog roast events, which is ideal if you own a pub or restaurant owner or a charity wishing to organise a number of fundraising events. Even better, if you find that you love being a hog roast chef, you have the option of buying a machine and hosting as many events as you desire.  One of the main benefits of a hog roast is that it is plentiful. Standard buffets not only look bland but many of the snacks available also get eaten up quickly, which means that some guests may miss out. With a hog roast however, there is enough to feed a large amount of guests, so no one will ever go hungry. Not only this, but you do not have to limit your guests to a hog roast. You can have chicken, lamb, beef or barbecue food such as burgers, kebabs and much more. You can even mix and match to create more variety for your event.
There is no doubt that a hog roast provides great value for money and with so many options available, you will find that pleasing your guests will be an easy task. Even if you have a few vegetarians on your guest list, you can still use a hog roast machine to cook vegetarian burgers and sausages as well as a selection of vegetables and other interesting options. Exploring the many hog roast menus available will help to give you some inspiration if you are planning to host your own hog roast event.  A hog roast is ideal for any occasion and when served in an interesting location such as Sidmouth, will help to create an event that provides a fun, unique and enjoyable evening for you and your guests.