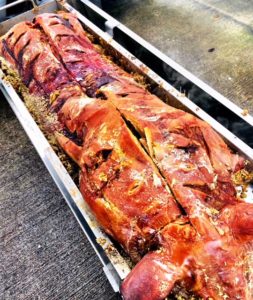 This peaceful part of the Cornish coast is a designated Area of Outstanding Natural Beauty that attracts walker, cyclists and surfers, as well as being home lots of artistic local groups who draw endless inspiration from the surrounding landscape. If you are organising an event for a local group here in St Agnes or celebrating a special occasion in this scenic village, and you want to make the most of the picturesque environment by hosting it outdoors, you may be under the impression that it will be tough to find a catering company who can meet all of your needs in both the terms of the food you require and the location you would like your event to take place in.
This is where the Hog Roast St Agnes team come into our own. Having catered in the area for many years, we know this area of the south coast very well and we thrive on catering outdoors in all manner of scenic settings around St Agnes. We are able to do this thanks to the durability and versatility of our catering equipment, and because we have the most creative and adaptable team in the business.
The Leading Hog Roast Specialists in St Agnes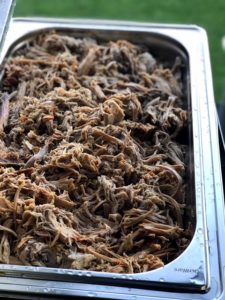 Here at Hog Roast St Agnes, we are the leading hog roast specialists in the area, and our passion for what we do ensures that we always put 100 per cent into every event we cater for because we want our diners to be love our style of catering as much as we do. Our ethically reared meat, which is always cooked slowly and patiently on-site for a number of hours, is of unsurpassable quality and by the time it has been expertly prepared by our knowledgeable chefs, it simply melts in the mouth. We also offer more diverse menus, which include a variety of other slow roasted meats, meat and dairy-free options, exciting buffets and sleek 3 course meals, all of which will also be freshly made on-site using superior locally sourced ingredients. This makes our food ideal for any occasion, from community events to wedding receptions and birthday parties.
If you are seeking a creative catering option with a menu that is as inspiring as the location for any event in St Agnes, the Hog Roast St Agnes team have the ability to provide it.