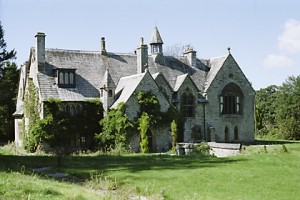 I'm a hog roast caterer based in St Columb Major; we cater around the town and the St Columb area. We offer hog roast St Columb Major, a hog roast catering service. We include decorations, bread rolls and serviettes as standard. Have you ever had a real hog roast, with crackling, off the spit? All hot and covered in applesauce, with spices within its flesh? Lots of people I've catered for haven't. If you would like to try hog roast St Columb Major, we're the team for you! We also offer hog roast hire St Columb Major for those who want to do it themselves or who don't need catering; you can hire one of our hog roast machines and do the rest yourself.
Being a hog roast caterer is fun; I'd say it is more fun than most other jobs. Well, it's certainly more interesting than the jobs I had before I started this business. (I used to be an administrator for various companies. It was boring). When you're a caterer you get to do a different job every day, meet new people every day, and best of all you get to create magical evenings, great nights out and happy memories with just two tools – your roasts and great customer service. I suppose most freelancers and self-employed people have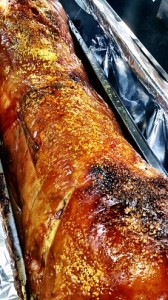 this feeling. You also take much more pride in your work when you're self-employed. It's like the standard of the catering reflects on you and your business. Today, we catered for a corporate event in St Columb Major. Here at hog roast St Columb Major, most of our corporate clients come from St Columb Major or even if they come from one of the villages they'll hire out venues in the town. Conversely, we do a lot of birthdays, engagement parties and anniversaries in the villages and hamlets. Weddings usually take place in the town.
We'd put up balloons in the company colours at a hotel in St Columb Major and soon the tables were all set and the hog roast was turning in the machine. Then people began to arrive and we were pouring drinks. After a few speeches it was time to carve and serve the roast. It always gives me a sort of warm glow to see people enjoying the hog roasts we create; it takes a long time to prepare them and we use spices and applesauce to bring out its unique flavour. We have our own recipe and methods. In our business we're sort of like a family, I'd say. Employees such as kitchen assistants and administrators do come and go, but the core staff are always the same. After the event was over we tidied up and came back to our premises. A short while later we loaded two hog roast machines into the van and drove off to a community centre where a family was celebrating a new addition to their family. When we got to the community centre we checked if the machine was working properly after plugging it in, which we always do here at hog roast hire St Columb Major.  A young dad was holding the baby girl, his girlfriend standing beside him. Various relatives were fussing about with paper streamers. As they had a hog roast already lying on a table, we helped them lift it into the machine where it began to turn slowly, gleaming under the bright lights. My team members James and Susan cooed over the baby; she was cute, and fast asleep. Soon it was time to leave and make another hog roast hire St Columb Major delivery, this time to a pub where someone was celebrating getting published in an anthology. I love this job.