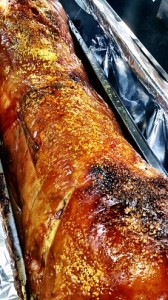 St Columb Major is a town that knows how to celebrate history and tradition. Twice a year it still celebrates in rich style with the town-wide medieval age game of "hurling" – a fine tradition of Cornish history mostly lost to time. But it burns alive and well in St Columb Major still, thankfully, and as similar purveyors of traditionality we here at Hog Roast St Columb Major are delighted to be providing an event catering service for the whole town that would go along just perfectly with hurling.
We are a specialist event caterer with a passion for hog roasting – the age-old tradition of proper pork rotisserie cooking. Like hurling this dish dates back centuries, but few still get to experience its lavish brilliance. Proper hog roasting requires quite a lot which is why it remains a largely unique dish. With the ingenious brilliance of Hog Roast St Columb Major, however, the hog roast doesn't have to be a once in a lifetime experience any longer!
We've worked to ensure that we can cook up the hog roast in the style of the old ways while also making it more efficient and accessible for on the road cooking to any event. Our mobile hog roasting machines allow us to do just that, meaning that Hog Roast St Columb Major for the last twenty plus years have been able to deliver exceptional roast dining to events all across Cornwall. This stylish event dining experience could be yours today with just a simple call!
A Special Way To Dine in St Columb Major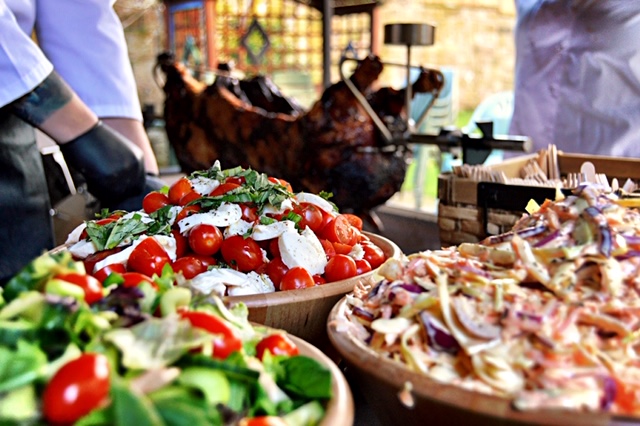 Hog Roast St Columb Major is a unique way to dine for your events. Our service brings spectacle, style and great tastes all in equal measure. This isn't your boring frozen foods and stock sandwiches. This is fresh dining at an absolute premium. Hot roasts, Italian platters, fresh salads, barbecued skewers, perfectly roasted new potatoes. It's all here at Hog Roast St Columb Major and it couldn't be any easier to get. Our costs are low, but our expectations are not. We demand the utmost in quality from everything we do, and that difference comes through in every bite!
Don't just take our word for it though, call Hog Roast St Columb Major today and bring special dining to your next event!