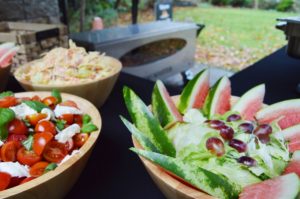 Whether you enjoy the countryside views that surround St Germans, you prefer taking a stroll along the quayside overlooking the River Tiddy or you love the hustle and bustle of the market in the centre of the village, St Germans definitely caters for all tastes. If you are lucky enough to be hosting an event in this picturesque place and you are seeking a catering company that offers you the same quality and variety as the location, you will be delighted to learn that here at Hog Roast Germans, we can offer you exactly that.
We are the primary hog roast experts in the area, with many years of experience under our belts when it comes to catering for a broad range of different events in and around St Germans. Our commitment to showcasing this traditional cooking method and our ability to blend it with modern equipment and contemporary menus enable us to give you a unique dining experience for any occasion in St Germans.
For Outstanding Catering, Look No Further Than Hog Roast St Germans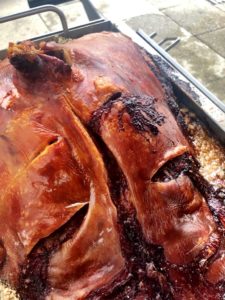 Our traditional hog roasts served with all the trimmings is our speciality and will always be what the Hog Roast St Germans team are best known for, but it is not the only thing that we offer. As irresistible as our slow cooked free-range pork is, we know that lots of our diners in St Germans require more diversity in their catering package, which is why we are continually re-imagining and expanding our menus in order to offer food that everyone will love and options that accommodate a range of dietary requirements. This includes alternative slow roasted meats, meat, dairy and gluten-free options, and dishes that are inspired by classic British flavours as well cuisines from around the world. We also offer refined 3 course meals for special occasions, which is always an incredibly popular option for wedding receptions. No matter what your catering requirements are, we will prepare all of your food on-site from the best locally sourced ingredients available.
If you want the finest hog roast catering in the area, along with an abundance of other options that are bound to delight all of your guests, the Hog Roast St Germans team are the ideal catering company for any occasion in St Germans.