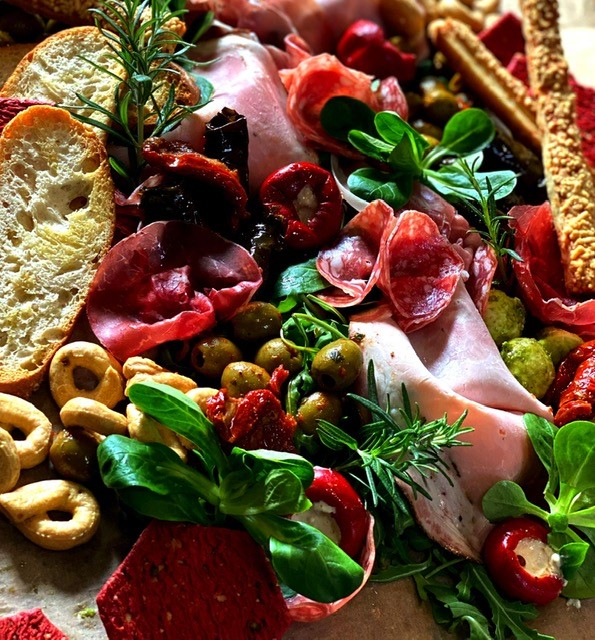 Hog roast catering in Tavistock provides the perfect opportunity to tuck into food with an unforgettable taste. Whether you are planning a wedding, a birthday celebration or a themed event, a hog roast will help to complete your special day. There is no better way to experience a taste of the town's medieval history than with a hog roast. Hog roasting is a tradition that has once again become popular thanks to the wonderful aroma and amazing flavours that it provides. A hog roast Tavistock event will not only provide an unforgettable dining experience but also a day or evening filled with entertainment.  Hog roasts are much more versatile than other types of catering. A standard buffet can not only become boring, but can also be a lot of hassle if you are organising it yourself. If you hire a hog roast machine, then you will be provided with equipment that will slow roast succulent meats such as pork, chicken or beef simultaneously. Not only this, but you can cook a variety of other food such as potatoes, vegetarian foods and much more. Hog roast hire Tavistock is hassle-free and as the machines are easy to use, even those who have little or no experience in hog roasting can cook up a tasty hog roast buffet or dinner.
A hog roast not only offers good food but also good conversation. The roasting meat provides a great feature for any venue, whether indoors or outdoors and will help to create a relaxed and cosy atmosphere for your guests. Better still, you and your guests get the chance to choose from a variety of food that has been prepared in a way that compliments your event. For example, if your event is a corporate gathering, then you can have a hog roast outdoor buffet, a sit down meal or a selection of snacks. The possibilities are endless, which means that you can select a menu that will give your guests only the best for your hog roast Tavistock event.  Making an event successful is not only a difficult task for those organising a special event such as a reunion, wedding or birthday celebration but also for those who run their own business. If you own a pub or restaurant and wish to hold an open day or another important event then impressing your customers is a must. By hiring a hog roast machine, you immediately increase your chances of making your event a success. Not only will the sight of the meat spit roasting provide some entertainment for your customers but the sublime aroma and delicious flavours will also make them want to return for more. Hiring a machine enables you to hold as many hog roast hire Tavistock events as you wish.
Exciting Flavours In Hog Roast Tavistock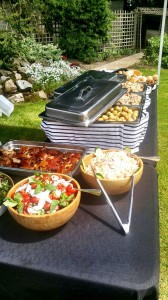 The best thing about a hog roast is that the meat can be enjoyed in many ways. You can have a traditional dinner, tasty snack rolls, gourmet barbecue foods, fresh salads and much more. Better still, if you fancy a spot of alfresco dining for your event, then you can be provided with a selection of tasty outdoor buffet foods for your hog roast event, from traditional buffet foods such as pizzas and quiche to something a little bit more special such as duck wraps, tiger prawns and gourmet sausage. There are so many options available, that you can have a menu that is sure to please all of your guests. Tavistock is an interesting town and will provide a location that is anything but boring for your event. However, the simple addition of a hog roast will really give your event the wow factor and you can guarantee that your guests will be praising your hosting efforts in no time!
Tavistock is a thriving market town that offers plenty to see and do. The birthplace of Sir Francis Drake, Tavistock is rich in history and is known for its stunning architectural attractions. Today. Tavistock's history can be explored Tavistock Museum, which houses many collections and documents relating to the town's past, including interesting information on its mining heritage.  One of Tavistock's main features is the Benedictine abbey, which is now in ruins but can still be found around the town. The town also has a large recreational area known as the Meadows, which is a great location for family activities, offering facilities such as a swimming pool and a BMX track as well as some attractive scenery.  Tavistock is a location that everyone can enjoy. Offering a fascinating history, an array of stunning buildings and a selection of activities, Tavistock serves as the perfect place to hold a special event.