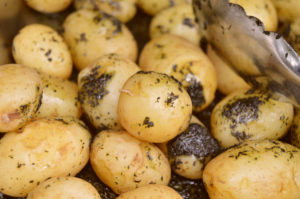 The atmospheric village of Tintagel is steeped in history and strongly linked to Arthurian legend. If you want a touch of magic for your party that conjures up images of the past for your guests, a hog roast prepared outdoors using the same traditional cooking methods as our ancestors is definitely the way to do it! The joy of spit roasting pork and eating it outdoors, after it has been cooked slowly for several hours until it is falling off the bone is what we have forged our catering careers on here at Hog Roast Tintagel, and today we are the number one hog roast company in the region.
Of course, the cooking equipment we use to achieve such mouth-watering results is slightly more advanced than that of our ancestors to say the least – in fact the technology used to make our hog roast machines is the most advanced in the UK! Our ethically produced pork, which is always expertly cooked by our dedicated team, is the optimum culinary treat for guests at any outdoor event and we have contributed to the enjoyment of many parties in the Tintagel area with our fantastic food.
Outstanding Food For All Occasions in Tintagel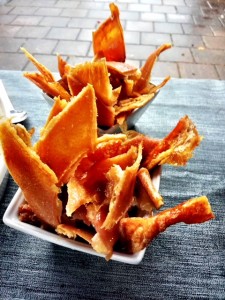 Hog Roast Tintagel's repertoire may have begun with our superior pork, but it certainly doesn't end with it. We devise delicious diverse dishes on an on-going basis drawing upon the best seasonal produce and homegrown fare to create vibrant menus that cater for modern tastes and diets. We are able to offer innovative catering packages for any type of occasion including wedding receptions, themed parties, birthdays and community celebrations in Tintagel and we always make all of our food from scratch on-site. We don't even have to cook outdoors either if you would prefer to host your event in an indoor setting – we are still able to provide the same experience and atmosphere that you would get from outdoor dining.
If you want some exceptional mobile catering for any size or style of event in Tintagel and the most expertly prepared pork in the area, The Hog Roast Tintagel team would love to hear from you!