If ethically sourced, traceable ingredients, free-range meats and farm-to-table values are all important to you, then step right up because Hog Roast Breage is proud to offer our fellow Cornish residents a first-class catering solution that ticks all of these boxes – and then some!
But first, to give you some insight into who we are, Hog Roast Breage is Cornwall's leading hog roasting service, and we've been in the business for many years now, meaning we can cater to events of all sizes, themes and budgets with ease and confidence. It's our life's mission to never let you down, so we strive to go the extra mile with every booking we obtain, ensuring that our customers and clients receive the best service possible every time at an excellent value.
Consisting of catering manager, Paul and his family, our team are not only responsible for producing the highest quality hog roasts in the county, but they are also behind the home-grown ingredients that are used to bring each of our menus to life, which is what gives Hog Roast Breage a unique edge and sets us apart from our competitors.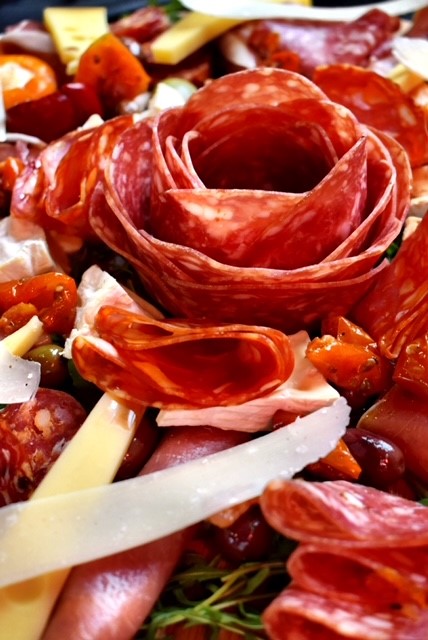 After discovering all of this, Leanne was keen to give us a try for herself, and with her husband Jerry's 55th birthday on the horizon, she couldn't think of a better time to get in touch. After dialling our number, she was immediately put through to our friendly and efficient customer service team, for whom nothing is ever too much trouble, and they very quickly helped her to choose a bespoke dining plan for the special occasion.
On Friday, the day of Jerry's birthday party, Paul and the rest of the Hog Roast Breage team made the short journey to the client's private residence, where they masterfully cooked and served our divine Alfresco Menu to a group of 40-something people, all of whom adored the meal, right down to the beautiful presentation of the Italian antipasti platters and vibrant salad sides.
We're so pleased to have been included in Jerry's special day, and we're even more pleased that everyone, especially the birthday boy, enjoyed the food.