Whether you are spending valentine's day with or without a partner, this doesn't mean that you need to spend the day alone! There are many ways to make the most out of this occasion, and one example can be hosting a gathering with your friends and enjoying some great food and drinks together. Hog Roast Cury have many menus that are ideal for this occasion, including this tasty choice…
With Valentine's Day approaching, Hog Roast Cury was contacted to arrange catering for an upcoming event planned by a group of friends. To turn the day into an occasion that is enjoyable for all, the group arranged to host a party with music, games, and great catering served by Hog Roast Cury. After looking through our menus, it was decided that our classic hog-roast menu was the ideal choice as it is a delicious, yet simplistic choice with something for everyone to enjoy.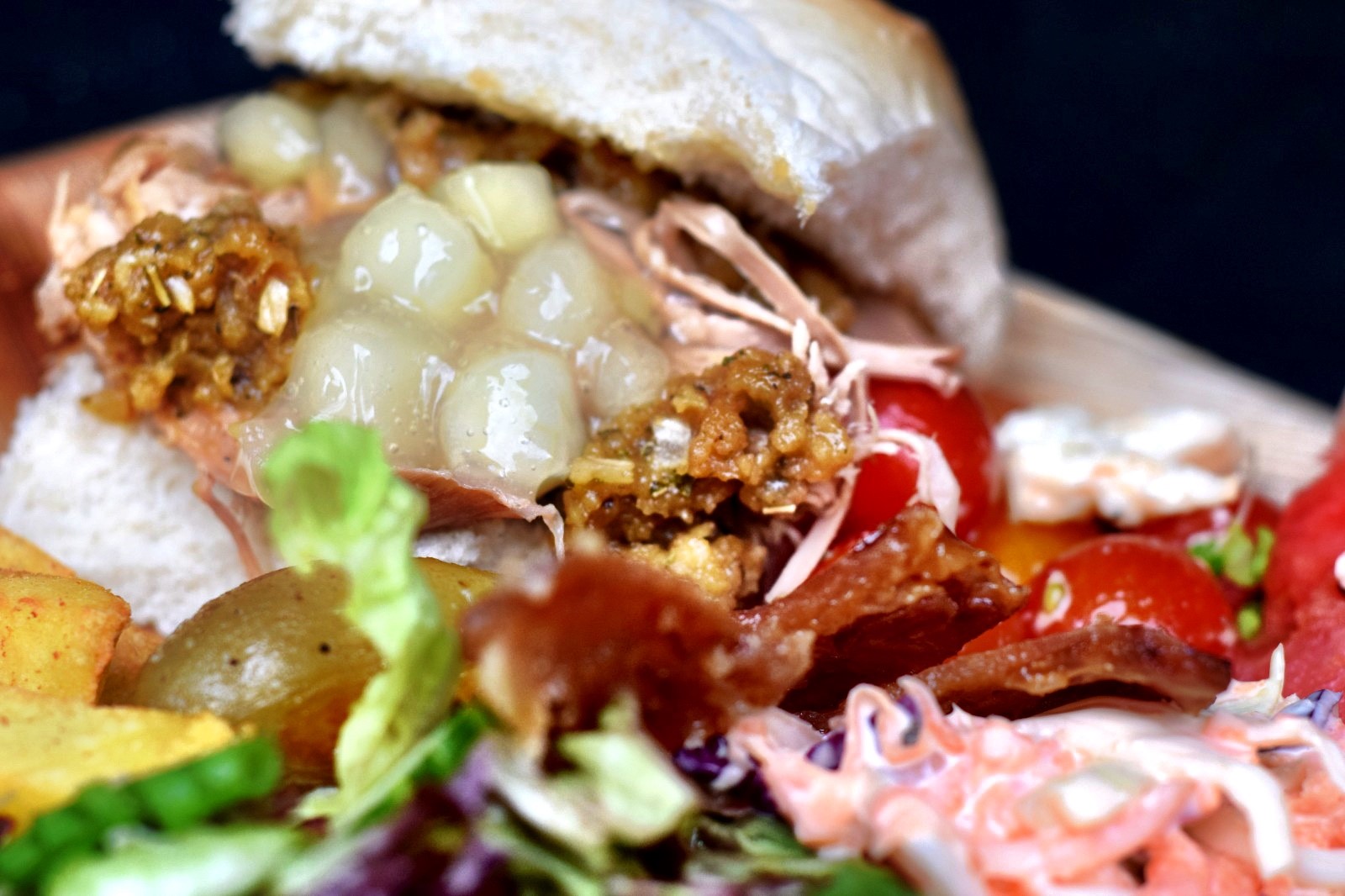 This menu includes a slow-roasted hog, which is cooked on the day of the event for approximately four hours. This is expertly carved by our Hog Roast Cury chef and served in fresh bread rolls. This menu will also include a gluten-free option for gluten-free guests. As well as a tasty main dish, our team will also prepare a selection of sides, including sage and onion stuffing, crispy crackling, applesauce, and fresh chips. While this menu may be simple, it is nutritious and incredibly tasty, which means that it always goes down well at parties and events!
The Hog Roast Cury team are looking forward to providing this catering and getting involved with the upcoming event. Our team are always on hand to help with catering opportunities and provide help at every step of the planning process!
Are you planning on hosting an event for valentine's day? If so, get in touch with Hog Roast Cury today to find out what we can do for you. By letting us know your party size, date, and location, we can begin to plan your ideal party catering menu.