Cloudless, blue skies for as far as the eye can see, the sun's warming rays and the freedom to meet up with loved-ones once again – need I even say any more?
Yes, the return of the Great British summer can't come soon enough! But in the meantime, Hog Roast Burncoose is on hand to help you prepare for all the events you'll be wanting to celebrate in the coming months, and with our diary filling up fast, now is the best time to make a start on the necessary preparations – like, for example, finding the perfect caterer to handle all the food you'll be needing on the day.
Lucky for you, you've discovered Hog Roast Burncoose in plenty of time; and with a reputation for being Cornwall's top hog roasting service, you can rely on us to deliver exceptional results whatever the occasion. We're extremely good at what we do here, and we've got menus to suit every appetite – so you won't have to worry about any hungry guests stopping off at the chippy on their way home.
Our menus are inclusive of a full range of dietary needs and preferences, meaning that as well as meat lovers, we can also cater to those with gluten intolerances, vegetarians and even vegans. Speak with our catering manager, Paul for a more detailed look at our customisable menu choices.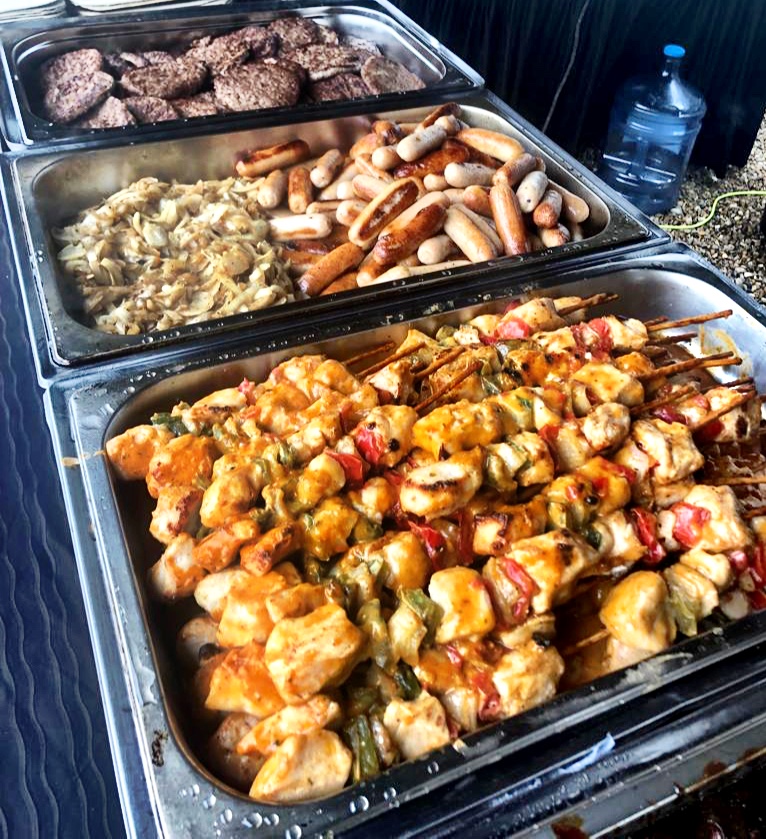 Of course, with summer fast approaching, there is one popular cooking method that is on everyone's mind: BBQ's! The good news is, Hog Roast Burncoose offers a Gourmet BBQ menu that is complete with flavoursome favourites such as; handmade 100% beef burgers, chef's own gourmet sausages, chicken kebabs and meaty marinated spare ribs, which we serve alongside your choice of wholemeal or gluten-free rolls and wraps; freshly made salads or fries. Our BBQ pulled jackfruit buns are an extremely popular meat-free alternative for this menu.
Don't miss out on your chance to spoil your friends and family with a glorious Hog Roast Burncoose feast of tasty BBQ dishes this summer; call our team today and discover a world of fantastic catering opportunities!