Love is in the air this spring, and Hog Roast Redruth is here to keep it going with great dining. This past weekend we were fortunate enough to be invited out to Erica and Kevin's wedding as they finally tied the knot after already having been together for a whopping 15 years. Kevin and Erica have been to Hog Roast Redruth for various events many times before their marriage, so when it came to finally planning their own wedding we were told that we were the first name on the list for catering.
Kevin and Erica took to the seaside for their wedding having always envisioned a wonderful beachside ceremony. The logistics of planning such a wedding on the actual beach ended up being more difficult that they had foreseen, and with the tempestuousness of the British springtime weather there were no guarantees that the ceremony would even be possible by the sea, so they went for the next best thing in hiring a hall with views outward to the great sea and beach beyond. They still got those beachy photos (windy though they were) that they had always dreamed of!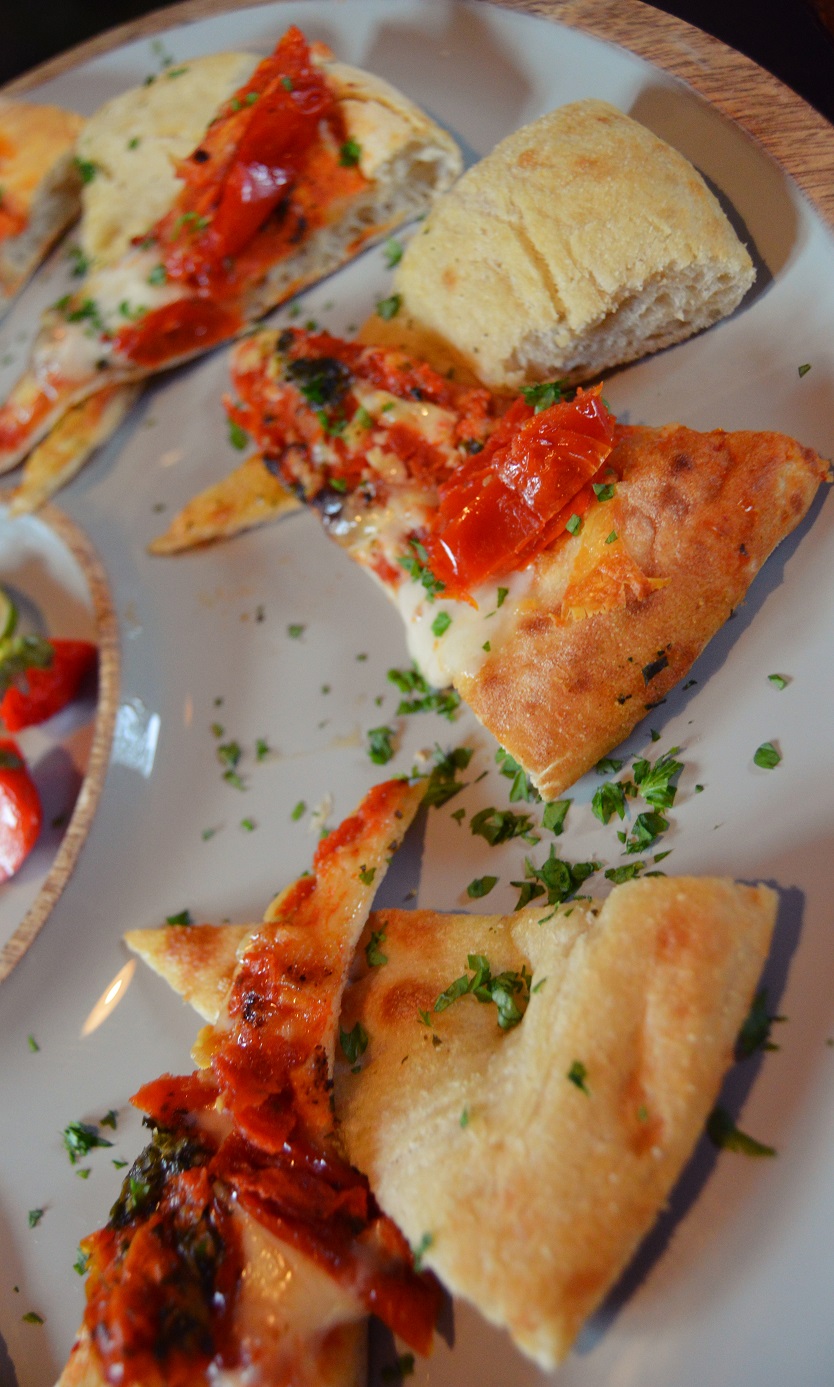 As for dining Hog Roast Redruth were able to fulfil that part of their 15-year dream with complete accuracy. For the wedding of 220 we provided a welcome drink upon arrival to guests, and the Hog Roast Redruth continued to circulate around the room with canapés of handmade gourmet sausages, mini quiches, chicken satay skewers, roasted duck, and roasted halloumi and tomato crostini. As guest were then seated for the main meal the starter followed on from the wedding parties speeches, beginning with a fresh Scottish smoked salmon or heritage tomato and beetroot carpaccio.
Mains were served buffet style, with meat options of either our typical golden hog roast or a spit roasted whole lamb, each carved expertly by Our Catering Manager for serving. The veggie option was our perfectly grilled veg and halloumi skewers. The buffet also had a huge accompaniment of sides to enjoy, ranging from seasonal mixed leaves, homemade coleslaw, our heritage tomato and mozzarella salad, fresh market vegetables, dauphinoise potatoes and an addition of fries. We gave some time for guests to recover from such an almighty feast before dessert options of profiteroles or cheesecake served with cream were carted out. For any that still had room there was plenty of wedding cake to enjoy too!
It was a wonderful ceremony and a wonderful day of celebrating and eating, and Hog Roast Redruth wish all our best for the newlyweds!