Are you looking for a hearty Christmas feast that the whole family will be able to enjoy? Well, say no more because Hog Roast Bodmin has some truly terrific dining solutions that will have everyone swooning this holiday season!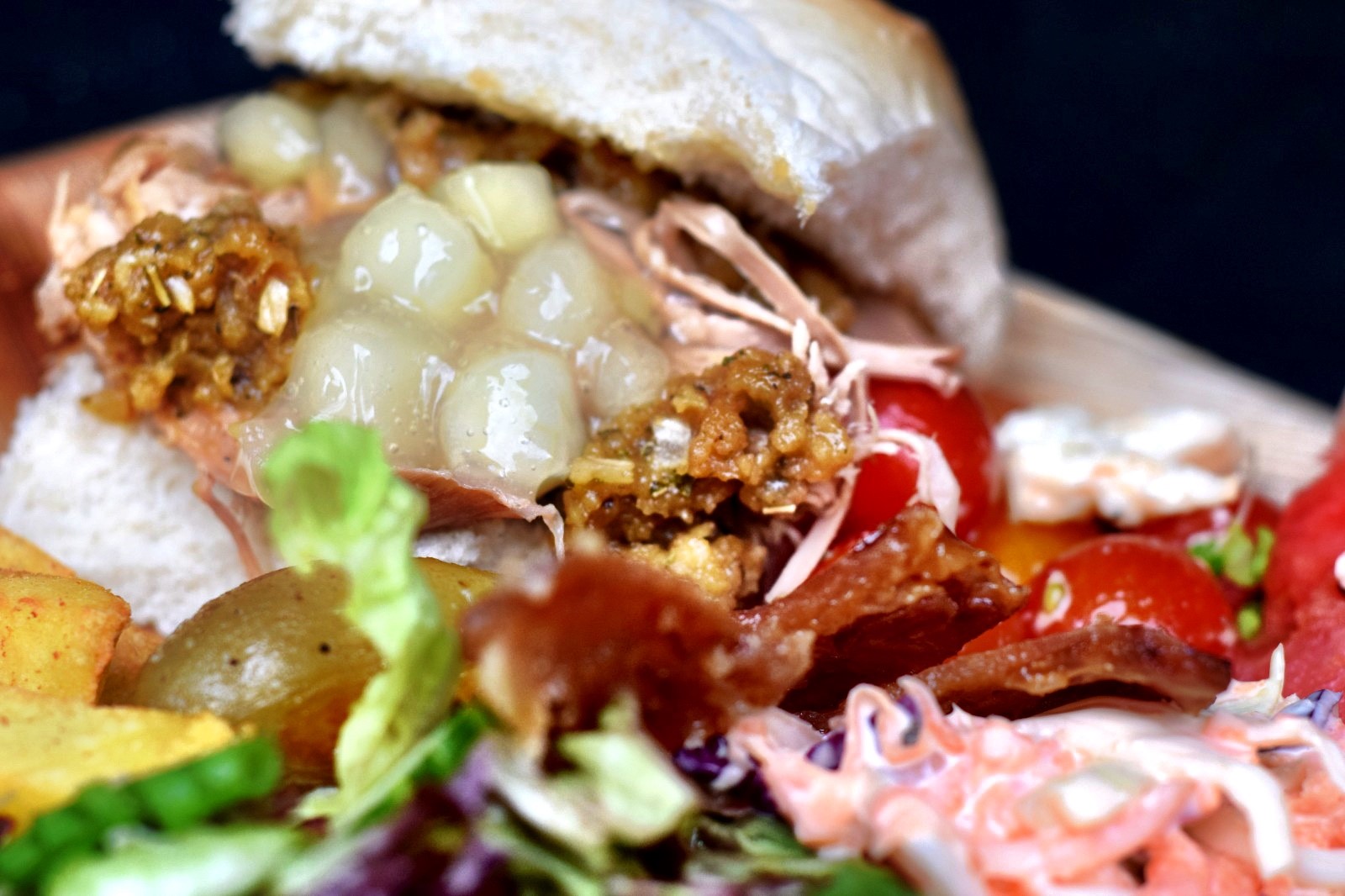 Just think of us as being like Santa's little helpers, except instead of building toys in a workshop in an undisclosed location somewhere in the North Pole, we make the best food imaginable – which we can do at any time, and at any place of your choosing. This means that you and your guests can thoroughly enjoy the delicious goodness of a fresh homemade meal wherever and whenever is most convenient for you. How about a cosy dinner celebration at home, for instance? Or, why not kick things up a gear by turning a private events hall into a gorgeous winter grotto for the holidays? Whatever you're dreaming of this festive season, we are here to help you pull it off with a meal you'll be sure to remember for the rest of your life!
But not only does choosing Hog Roast Bodmin to handle your Christmas catering guarantee you a mouth-wateringly tasty farm-to-table dining experience. It also frees you from the stresses of having to juggle all those duties you as the host are traditionally responsible for, such as cooking, topping up everyone's drinks and don't even get us started on the dreaded after-party clean-up! We know that none of you looks forward to tackling a mountain of dirty dishes after a night of partying, so our catering crew will take care of that too, leaving you to instead soak up the atmosphere (and the mulled wine!).
Another thing you should know about us is that our catering manager, Paul, is incredibly detail-oriented, which means you'll never have to worry about anything being forgotten or missed out on when Hog Roast Bodmin is in charge. For us, nothing is too big of an ask, and our team will always go the extra mile to ensure your special day is executed in the way you imagined – if not better!