Despite uncertainty along the way, England made it to the final round of the Euros! Whether you are a big football fan or not, this is an event that is worth watching and definitely needs to be celebrated in style! One way to watch the Euros is to host a garden party at home, surrounded by friends, neighbours, and family. You could move your TV into the garden, or watch the game on a projector for an enhanced experience! Here is a great Hog Roast Budock Water catering package for garden parties…
After finding out that England was through to the finals, David told his friends and family not to book in at any pubs to watch the game- since he was going to host his very own garden party! He planned to bring his TV outside and stock up on plenty of drinks for his guests to enjoy. To take his party to the next level, he also contacted Hog Roast Budock Water to book some catering for the evening. He chose our slow-roasted pig menu, as it is a cost-effective yet delicious way to feed your guests!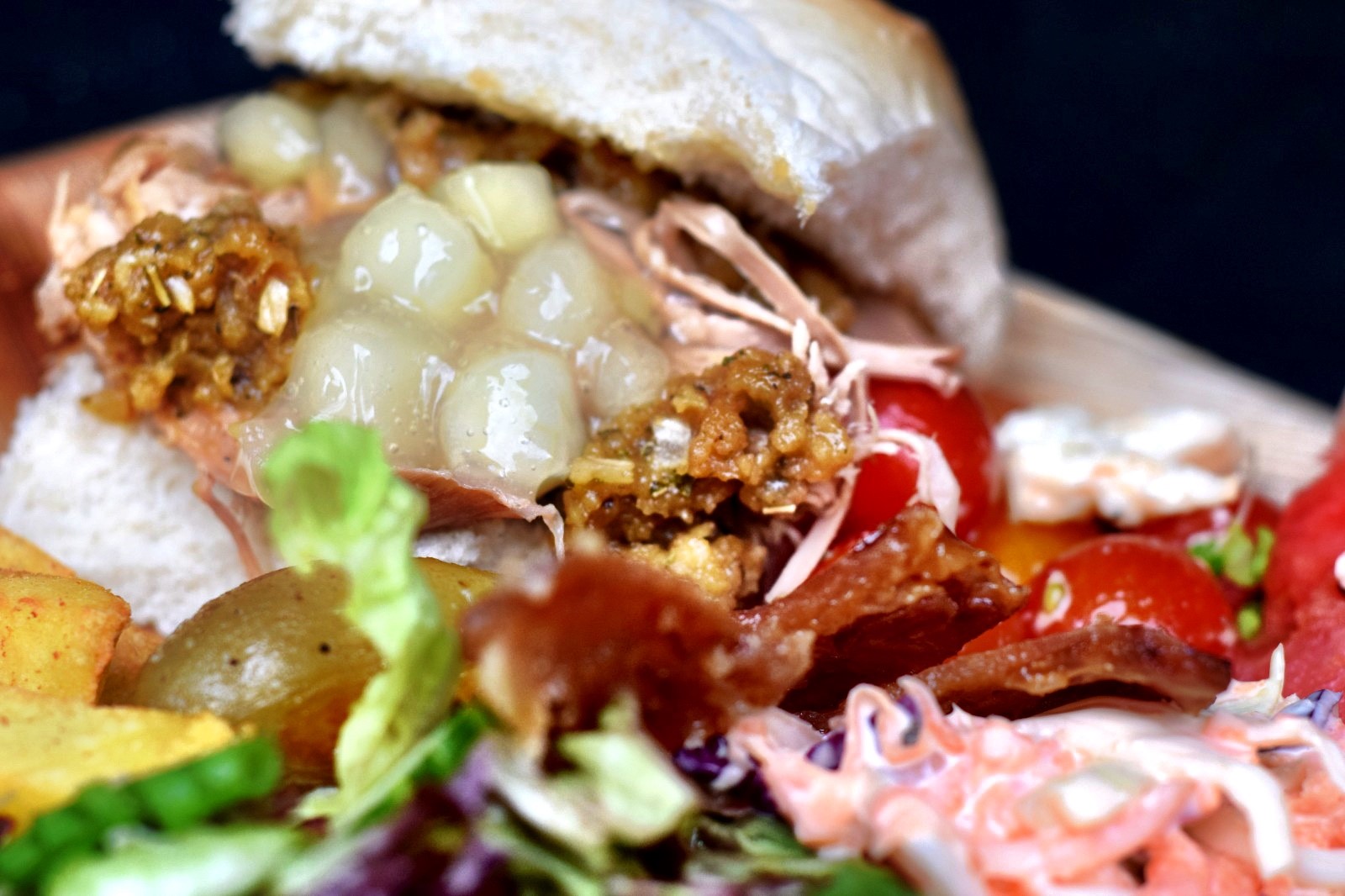 On the day of the big match, Hog Roast Budock Water arrived at David's garden well in advance to prepare the menu. We slow-roasted the hog to perfection, making sure to lock in the natural juices and flavours. We then began to prepare the fresh bread rolls and wraps, sage and onion stuffing, homemade applesauce, and home style fries. This was paired with fresh coleslaw and salad options. Overall, this created a delicious evening meal for the football fans to enjoy during half-time and it was a great way to boost morale for the second half of the game.
Win or lose, at least you and your guests got to enjoy some delicious Hog Roast Budock Water  catering to boost your morale! If you are planning on hosting a garden party this summer, why not get in touch with us to book your catering today! Simply let us know your party size, date, and location and we can begin to plan your perfect menu.