Have you ever wanted to enjoy the hot tasty food that professional restaurant chefs prepare, but in your very own home? At Hog Roast Callington, we offer you the chance of a formal dining experience without ever having to step foot outside the door. Whether your dining event is an intimate gathering with friends, or an extravagant celebration, our team of culinary experts will pour over every last detail from food prep, to service, in order to make your dinner party a special one.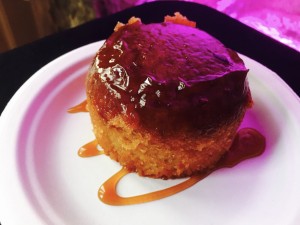 Just ask Jamie, one of our most recent clients. Jamie is a branch manager at a local auto-shop and recently, business has been booming. He wanted to reward his hard working team for all the effort they've put in by treating them to a lovely meal. However he didn't want to have to share his wonderful night, with a room full of strangers in a packed restaurant. Instead, he wanted something a little more private. Jamie chose to hire the brilliant team at Hog Roast Callington and selected an exquisite selection of dishes from one of our private party menus. His twelve party guests were in for a treat!
Upon arrival, guests were greeted by their host and offered a selection of nibbles by one of our fabulous waiters- a choice of mini pizzas topped with sliced Greek olives or scrumptious Halloumi kebabs with caramelised onion. A starter of the fresh homemade tomato soup was brought to the table once the guests were seated, served with light and fluffy crusty bread rolls. For the buffet style mains, guests had the option of a Spit roasted pig, served with apple sauce, stuffing and crispy crackling or the local free range spit roasted chicken with stuffing and homemade onion gravy, lovingly prepared by our Chef. Accompanying the choice of meats were the roasted new potatoes in Rosemary and Garlic or the Jacket Wedges. Finally for dessert, an extra tasty sticky toffee pudding!
As the guests ate and enjoyed themselves, our team packed up quietly and discreetly leaving our host with no mess to clean. Jamie and his staff were thankful and complimentary for the food and service we had provided. Who needs to eat out, when Hog Roast Callington can bring the restaurant to you?