Themed birthday parties are always lots of fun- especially for a milestone such as turning 21! Themes come in all shapes and sizes and range from simply dressing up with friends to decorated venues and fun entertainment. At Hog Roast Constantine, we have a variety of buffet menus that are ideal for birthday parties, including this tasty BBQ menu.
This April, our Hog Roast Constantine catering manager Paul was hired to serve a meal at a 21st birthday party taking place in Cornwall. Elisa turned 21 at the start of the month and had planned a party with her friends to celebrate the occasion. The group had decided on a 'movie stars' theme, with the guests dressing up in red carpet fashion for the evening. Along with the theme, Elisa also hired Hog Roast Constantine to cater for the event, requesting a barbeque menu for her 70 guests to enjoy. This was not a problem for Hog Roast Constantine, and we were more than happy to get involved!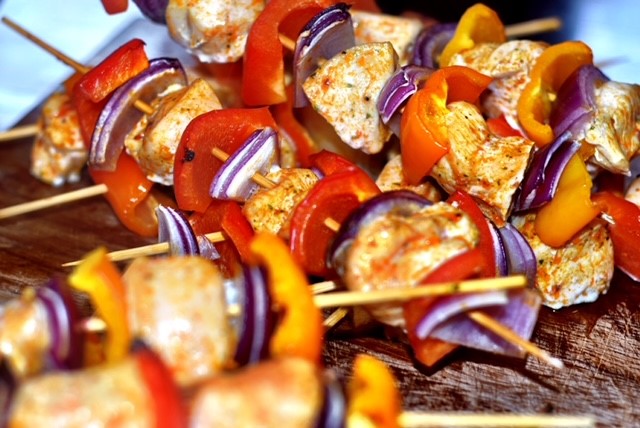 On the day of the event, the Hog Roast Constantine team arrived at the function room in the afternoon to prepare the catering. The venue had been decorated with a red carpet and lots of stars and lights, creating a red-carpet atmosphere for the evening. Paul set up the catering station outside of the venue, so that we could provide catering outdoors in the warm evening. We began by roasting the main dishes, which included succulent sausages, juicy British beef burgers, marinated chicken kebabs, and halloumi and vegetable skewers. The mains were served with a variety of side dishes, including crunchy coleslaw, seasonal salad dishes, homemade chips, and fresh bread rolls. Overall, this created a delicious menu and had something for every guest to enjoy! Our catering went down a treat and was a perfect addition to the day.
Whatever style of catering you prefer, Hog Roast Constantine have a menu that is ideal for you. To find out more, simply let us know your party size, date, and location and we can do the rest. We hope to hear from you soon!